Disinfection for External use
Product categories of Disinfection for External use, we are specialized manufacturers from China, Disinfection For External Use, External Use Drugs suppliers/factory, wholesale high-quality products of Povidone Iodine Solution R & D and manufacturing, we have the perfect after-sales service and technical support. Look forward to your cooperation!
China Disinfection for External use Suppliers
Disinfection For External Use Drug.
Povidone Iodine Solution 10% Indications
It is used for suppurative dermatitis, skin fungal infections, mild burns
Also used for small area of skin and mucosa wound disinfection.
Povidone Iodine Solution 10% Matters and Attention
1. This product is for external use, avoid by all means of oral. If the mistake poisoning should immediately with starch paste or rice water to wash the stomach, and sent to hospital.
2. The administration site if you have a burning sensation, redness and swelling should be stopped, and clean the local drug, consult a physician if necessary.
3. It is disabled for the patient that allergy it , allergic constitution carefully use.
4. The product properties change when it is prohibited to use.
5. Please put this product in the place out of the reach of children.
6. Children must use under adult supervision.
7. If is using other drugs, please consult physician or pharmacist before using this product.
Povidone Iodine Solution Photos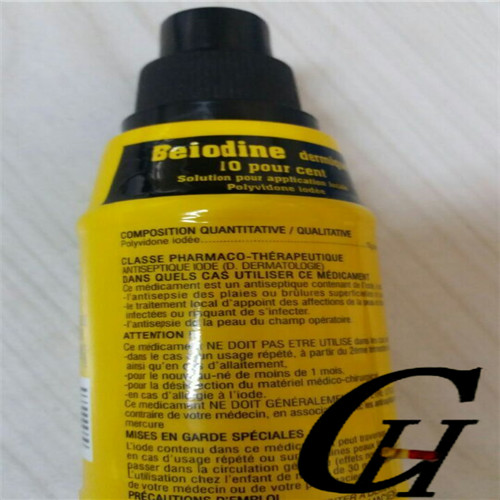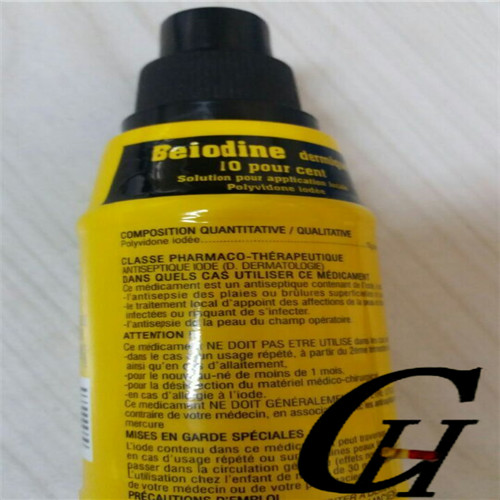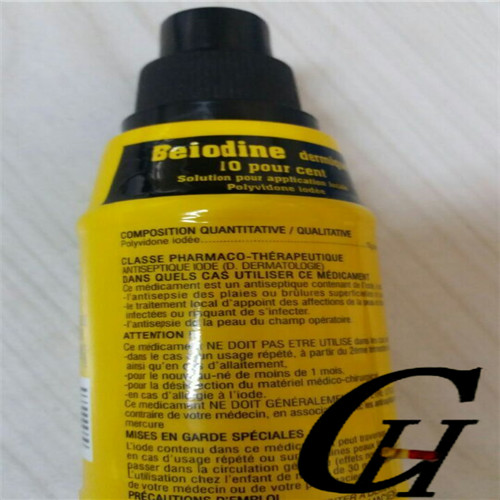 Preparation.
solution